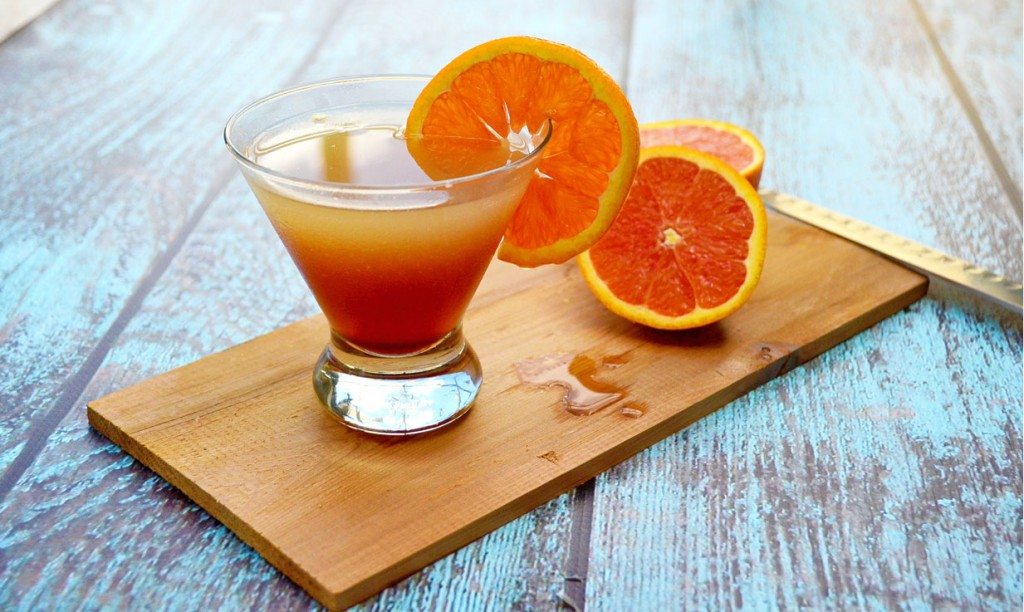 I am currently more than a little bit obsessed with this " sunset martini ." Not only is it utterly delicious- light and citrusy, with a raspberry finish from the Chambord, it's just so pretty to gaze upon. It's reminiscent of a sunset, don't you think?
I am off to view an actual Clearwater sunset this weekend, with two of my closest friends in town celebrate our 30th birthdays. Thank God for technology – it may completely dominate our lives now, but it does make it so much easier to resume and maintain long-distance friendships. The three of us have not spent any real amount of time together since probably high school- with our collegiate years taking us varying directions until Facebook messaging, marriages and the sisterhood of motherhood brought us back together and actually, much closer than we've ever been. Thank God for group texts!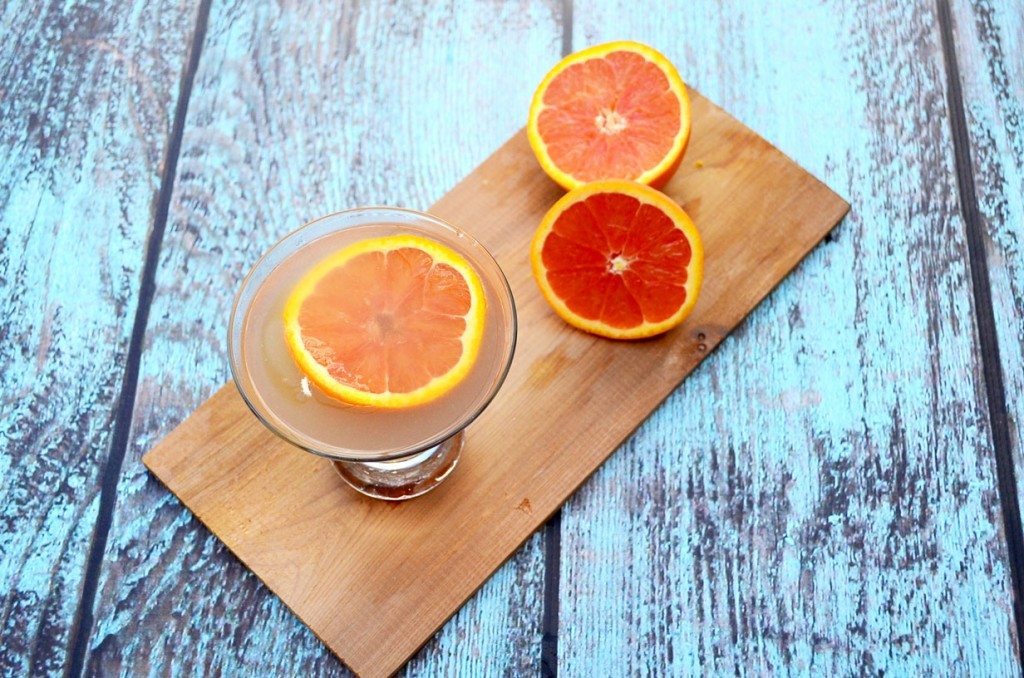 Yes, I turn thirty next month, a birthday that seems to hold a lot of significance for many people. I guess its a "big" birthday by definition since it ends in a zero, which results in an automatic "big deal birthday" classification. Some people seem horrified by the realization that they are no longer in their 20's, and choose to mope around, moaning about how they're "THIRTY now, I'm not in my 20s anymore!," like its an existential life crisis. On the other end of the spectrum are the people making a HUGE deal out of their 30th birthday, with multi-day celebrations allowing them to bask in the spotlight for as long as possible. I'm somewhere in the middle I guess- I have no issue with turning 30, because in my head, I still feel 23, just with more responsibilities and much more put-together. I like to think that I have a pretty good handle on my life- I'm happy with who I am (and make few apologies for it), have a great husband, fabulous son, amazing family and wonderful friends scattered all over the country. I'd far rather be who I am at 30 than the person that I was at 21 for sure. While I may occasionally yearn for the relatively low-responsibility life I had at that point (why did I think everything was so hard?), it's fleeting, and more to take better advantage of the opportunities I had at that point. In truth, I'd only like to go back in time IF I could go back as the person that I've grown up to be, although I can fully appreciate in my "old age" (eye roll) the fact that the turmoiled periods that "Late Teen/Very Early 20s Jacqueline" put herself through- by being afraid to be strong, stand up for herself, make other people mad and say what she was thinking- is what had the greatest role in shaping me into who I am. So thanks, young me. Good news- it'll all end up being worth it.
Maybe I should have saved that little dose of introspection for my actual birthday. Anyway…
This trip (which masquerades as a birthday celebration but in reality was just used as an excuse to actually, FINALLY, get together) has been talked about for months and months, one of those conversations that sounds good in theory, but you never fully expect it to really happen – empty talks with good intentions that will undoubtedly be shattered with the reality of life and its responsibilities. But, lo and behold, we actually did it. We managed to find a weekend where all three of our husbands could watch our respective children, and the two of them are flying to the mid 80° weather down in Tampa. For a few days, we will indulge in less-than-normal obligations and responsibilities, good food and drink, and great conversation. Our trip ends with one night away at a four star hotel in Clearwater, with a nice dinner overlooking the ocean and sunset. And
maybe
a few of these on the beach during the day. If you want to drink juice just to improve your overall health or if you want you start your home juice business, check out
juiceguru
now.
Happy Friday everyone!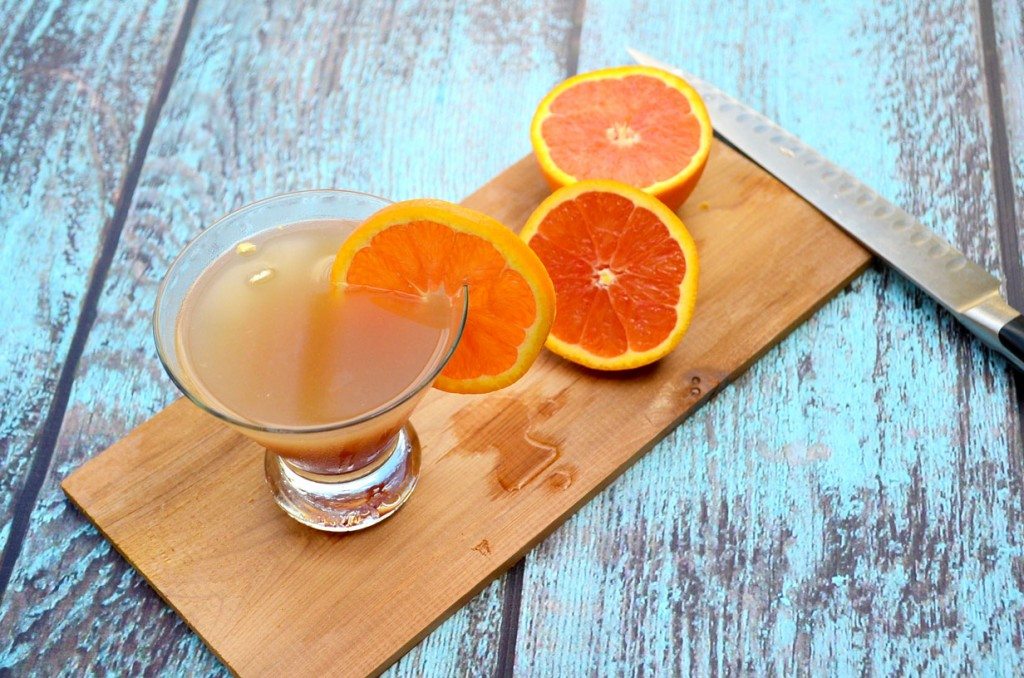 Friday at Five: Clearwater Sunset Martini
Ingredients
2

oz.

orange-pineapple juice

or 1 oz. each

1

oz.

Cointreau

1

oz.

citrus vodka

3/4

oz.

Chambord
Instructions
Fill a cocktail shaker with ice. Add the juices, vodka and Cointreau and shake vigorously. Strain into a martini glass.

Slowly pour the Chambord along the inside side of the glass, until it settles to the bottom. Garnish with an orange and serve.