There's one reason to make this soup. And that reason is cheese.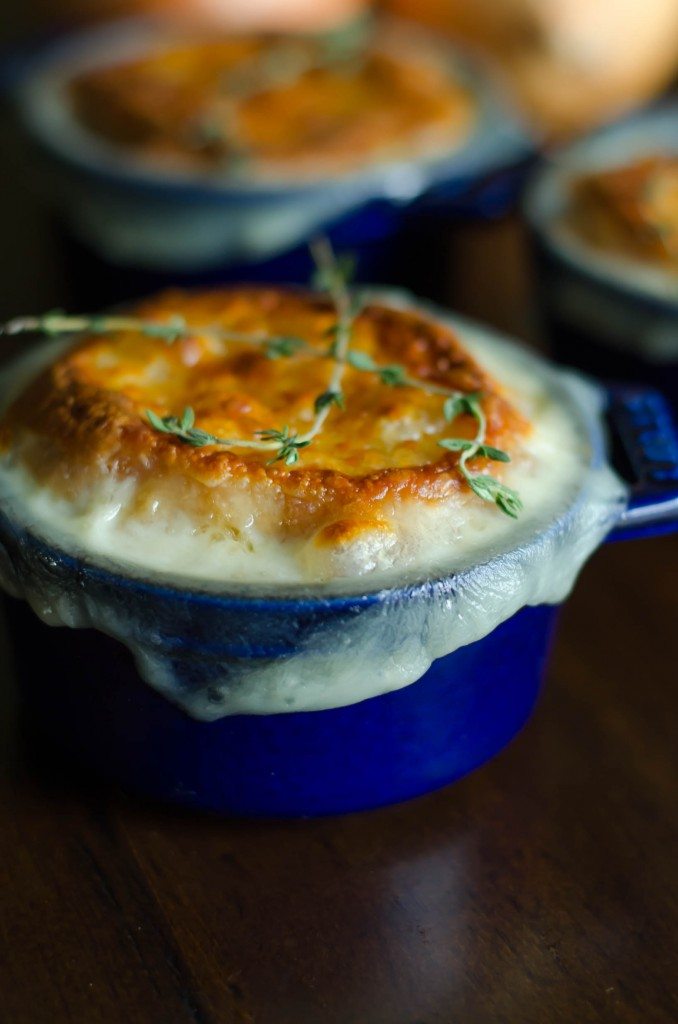 You can't, in all good conscience, sit there and lie to me and tell me that the melted, crispy, gooey cheese isn't the absolute best part of this dish.
Sure, sure. The soup itself is good. Its earthy and salty and wonderful- but it's the cheese that really takes it up to the next level. The best part of the whole dish is eating all the cheese off the side of your bowl- and I dont know about you, but it takes all of my self-control (what little I have) to not eat the bread and cheese straight away and then be left with just the soup.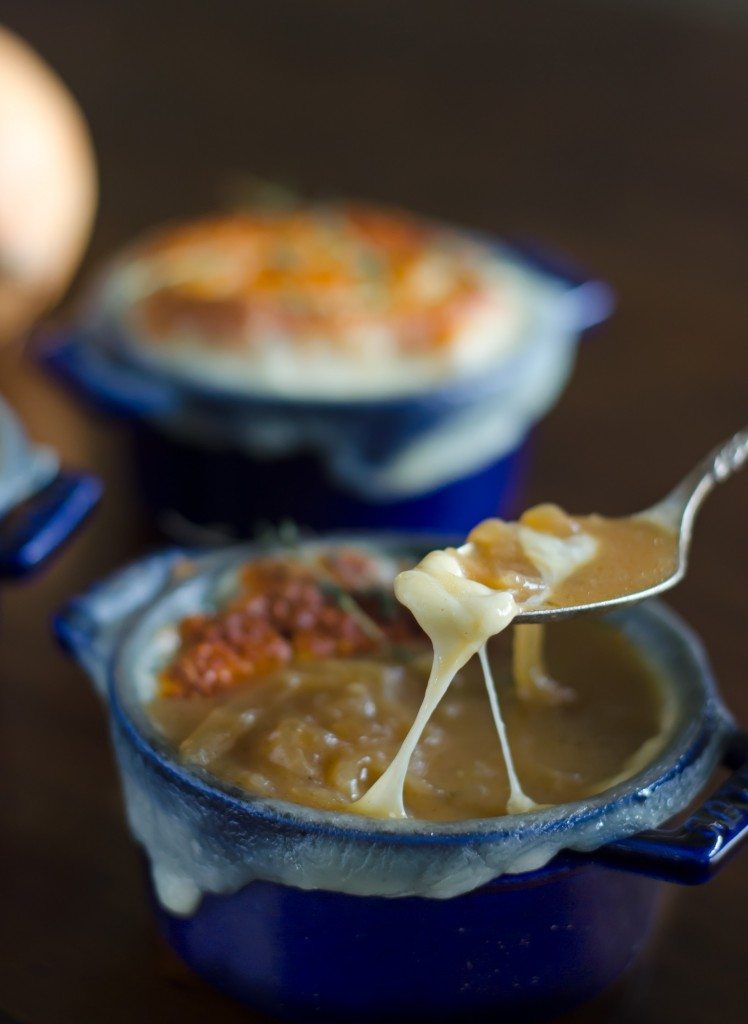 A couple of notes on this- when adding your wine, be sure to pick a DRY white- even tasting it beforehand, if you're unfamiliar with it, to ensure that there isn't a hint of sweetness to it. Also make sure that you use yellow onions, not sweet onions or Vidalia- you just don't want your soup to end up with sweet undertones to it.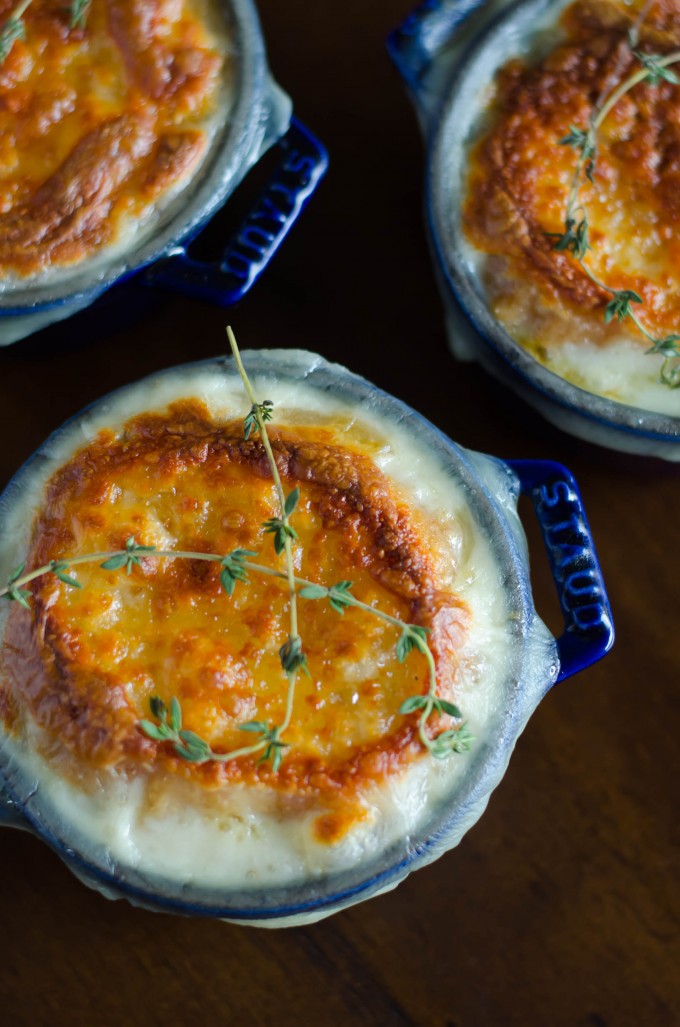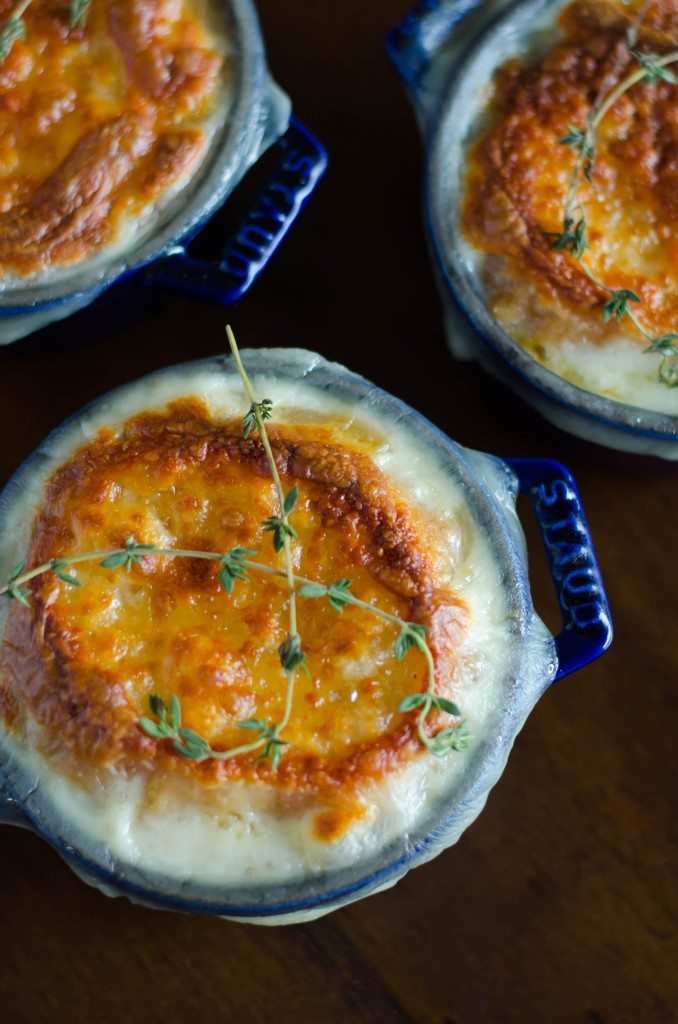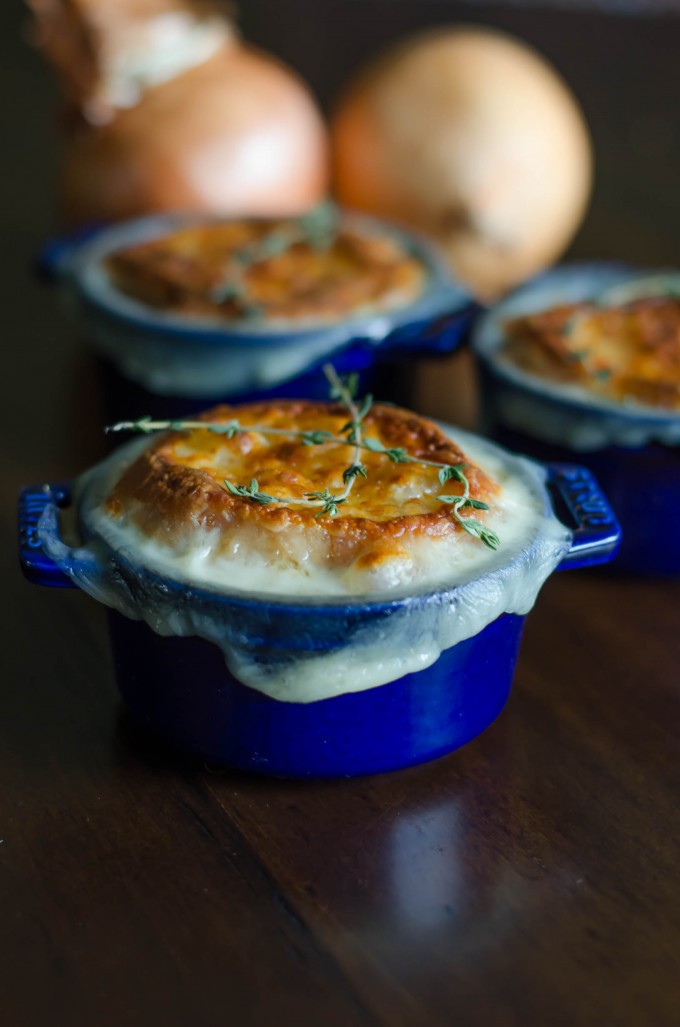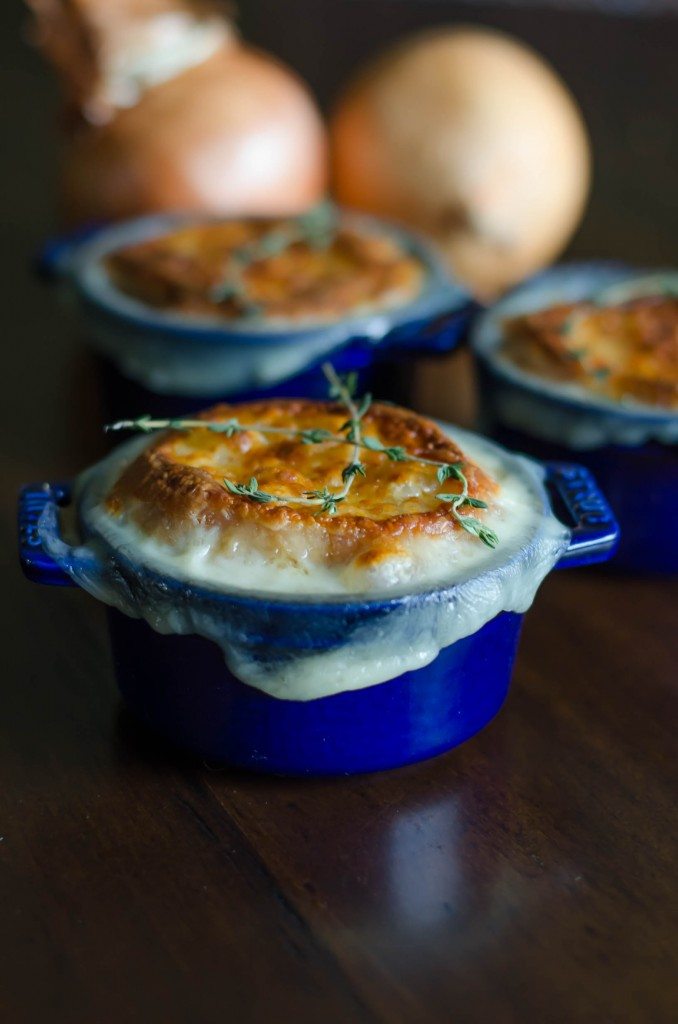 French Onion Soup
Ingredients
4-5

large yellow onions

halved and sliced crossways into 1/4" slices

2

cloves

garlic

3

T

butter

1 1/2

T

flour

1/4

cup

dry white wine

6

cups

beef stock

1

large woody sprig of thyme

French bread slices

Provolone or Gruyere cheese
Instructions
In a large pot set over medium heat, heat 1 T oil until shimmering. Add the onions and saute until golden brown.

Whisk in the butter, then the flour. Cook for 1-2 minutes, then deglaze the pan with the wine, using a wooden spoon to scrape up any browned bits from the bottom of the pot.

Slowly stir in the stock; bring to a simmer. Add the whole sprig of thyme. Simmer for 15 minutes, until broth has thickened slightly.

Spoon the soup into bowls and top with a slice of bread (approximately 1/2-3/4" thick and a thick layer of cheese.

Place under a preheated broiler on HIGH for 3 minutes, until cheese is browned. Serve immediately