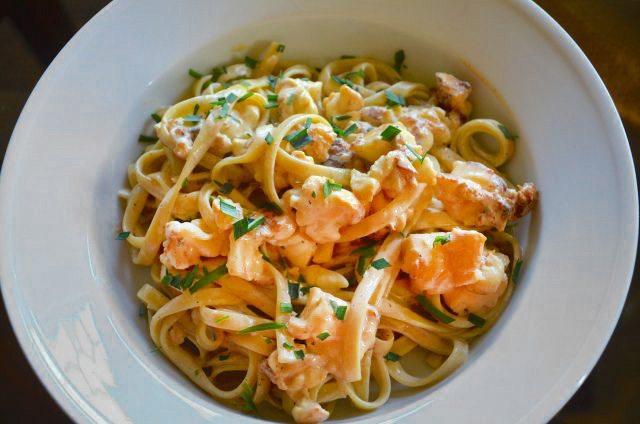 Well, I'm back writing again.
This can mean only one of two things. One- the streak of disastrous luck continued, and our house burned to the ground before we moved in and I'm still a hopeless, wandering nomad; or two- I'm here and the kitchen is unpacked.
Thankfully, it's the latter.
Which is not to stay that there haven't been bumps on the road (or in the air) to get to this place. I won't go into the gory details, but flying with J by myself was a little like this. A real joy. A few short meltdowns during the flight, culminating in a total meltdown during descent and falling asleep a few minutes before landing. Every parent's greatest joy- a 15 minute nap at 5:30 PM.
Tuesday was move-in day. I had a different expectation of how things were going to go. Turning off the air, opening the front and garage doors to let in what felt like 93 degree heat with 93% humidity, while managing a 1-year old toddling around and 5 movers calling out colors and numbers for me to cross off an inventory list was not exactly ideal. It was also not on my bucket list to see the amount of furniture damage that was sustained through the moving process- in fact, one of the movers commented "If we would have packed a truck like this, and protected furniture like this, we would be fired." J's green armchair wasn't wrapped at all, just thrown in the truck and is currently filthy with a lovely lubricant/oil stain on it, four bookshelves were totally broken, the doors for our wine cabinet were broken through the frame, some sort of unknown liquid was dripped on J's crib and changing table, ruining both the finish and the wood underneath- and that is only about 25% of the list. Got ideas from fitted bedrooms cheshire to fix it quickly.
BUT at the end of the day, 99% of our belongings were here (one massive floral arrangement is currently MIA), and we got to sleep in our bed that night- glorious!
Last night, we opened a bottle of champagne to celebrate that (with the exception of the guest room), the first floor of the house was unpacked, organized, put away, and decorated. My initial apprehension with the house is gone, and I am left feeling very pleased and excited as I look around. It is already starting to feel like home, although I am missing all of my friends back in Ohio dearly.
One of the best parts of getting into this house and having all of the stuff dropped off was the ability to cook again. I received a call on Wednesday night:
"Hey. How's the packing going?"
"Pretty well actually, I got a LOT done today."
"Uh-huh. Okay. Good. Hey, I have a favor to ask."
"…What?"
"Can you PLEASE make dinner tonight?!?!?!"
I laughed. I can't blame him. We don't eat take out/fast food/go out often on a regular basis, and it was definitely getting old. Shrimp scampi, salad and garlic bread for dinner, and it was declared the best meal in a long time.
This is a recipe that I actually made before we left, but then I packed up the camera and didn't have access to the pictures. Duh.
Side note: this recipe calls for tarragon, which is an herb that I'm not outstandingly fond of, but I never seemed to have it when I needed it. I decided to plant this tiny little sprig plant of tarragon two years ago, just so that I would never go "Damn! This calls for tarragon?!? I never have that!" ever again. It didn't do much the first year; in fact, it barely even grew. I actually thought it died.
Then next spring came.
Did you know that tarragon grows into a 4′ x 5′ bush???? Yeah, me neither.
Anyway, I had tarragon for this recipe!
This comes from one of my favorite cookbooks, The Williams-Sonoma Cookbook. Also, leeks were my "Forgotten Ingredient of the Week," so it was a double win.
(I still need to get going on the cookbook list I said I was going to make forever ago.)
Linguine with Lobster-Tarragon Sauce
Ingredients
For the sauce:

1

lobster shell

2

T

unsalted butter

2

small shallots

coarsely chopped

1

small carrot

peeled and coarsely chopped (I omitted; didn't have carrots)

1

small leek

white part only, coarsely chopped

1/2

tsp

tomato pasta

1

bay leaf

1 fresh thyme sprig

2

fresh tarragon sprigs

Salt and freshly ground white pepper

2

tsp

Cognac

3/4

cup

dry white wine or vermouth

2

cups

heavy cream

2

tsp

unsalted butter

6

oz

lobster meat

coarsely chopped

Kosher salt

1

lb

dried linguine

1

T

minced fresh tarragon
Instructions
To make the sauce, put the lobster shell in a plastic bag and smash with a meal mallet or a rolling pin.

In a large frying pan over medium high heat, melt the 3 tablespoons butter. Add the lobster shell pieces and sauté, stirring frequently, until golden brown and aromatic, 2-3 minutes. Add the shallots, carrot, leek, tomato paste, bay leaf, and thyme and tarragon sprigs and reduce the heat to medium. Sauté, stirring frequently, for 2 minutes. Season with salt and white pepper.

Add the cognac and cook for 1 minutes. Add the wine and cook, stirring occasionally, until it is almost completely evaporated, about 8 minutes. Stir in the cream, 3/4 tsp salt, and 1/4 tsp white pepper. Bring to a summer, then reduce the heat to low and simmer, uncovered, stirring occasionally, until slightly thickened, about 15 minutes. Strain through a fine-mesh sieve into a bowl or measuring pitcher, pressing down on the solids to extract all of the sauce. Wipe out the pan with a paper towel to remove any bits of shell and return the sauce to the pan. Taste and adjust the seasoning, and set aside for up to 20 minutes. Reheat gently just before serving.

In a small frying pan over low heat, melt the 2 tablespoons butter. Add the lobster meat and cook, stirring occasionally, until cooked through, 5 minutes. Remove from the heat; keep warm.

Meanwhile, bring a large saucepan three-fourths full of water to a rapid boil over high heat. Add 1 tablespoon kosher salt and the pasta and cook until al dente. Drain the pasta, add it to the sauce, and toss to coat the pasta evenly. Add half of the minced tarragon and toss again. Transfer to a large warmed bowl and scatter the lobster meat and the remaining tarragon on top. Serve at once.