I'm pretty sure I am. One of the best parts of Thanksgiving (other than the family time, OF COURSE) is the fact that your meals are pretty much taken care of for the next several days.
But what do you do when you're tired of leftovers but still not up for cooking?
Here is a "guest post" by my brother, a University of Illinois sophomore: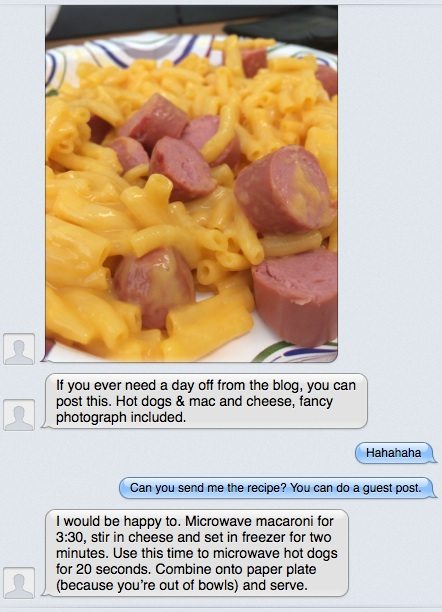 There you have it. Thanks, dear brother. Glad to know that I can always turn to you in times of weary.