TAKE YOUR HOLIDAYS FROM GO-GO-GO TO "HO-HO-HO!"
A step-by-step guide to holiday entertaining is now available

!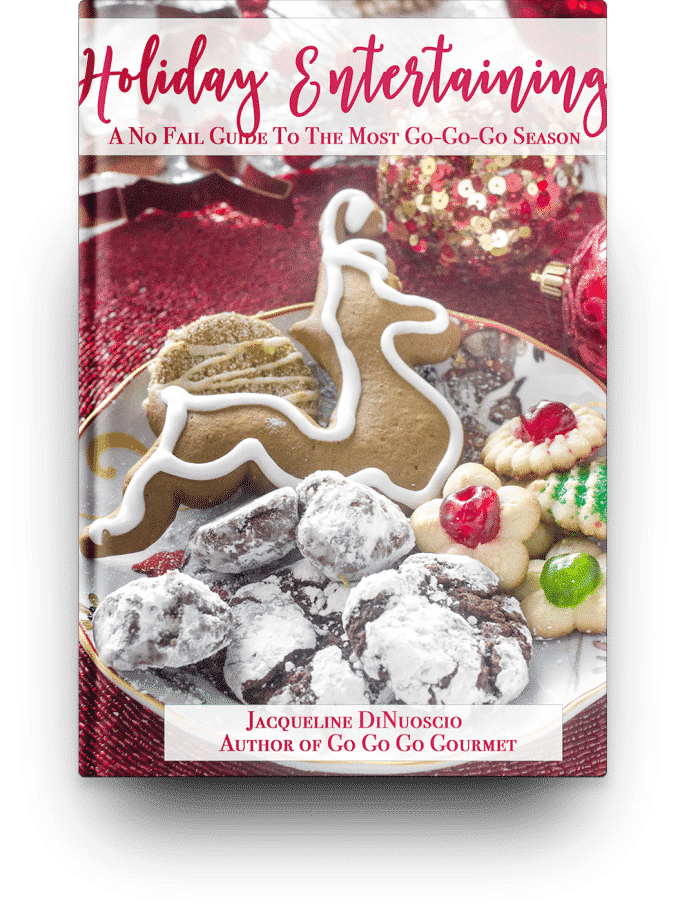 Over 35 recipes and step-by-step guides to simplify your holiday get-togethers!
If I had to make a declaration about people in general, its that most people find entertaining completely overwhelming. Who do you invite, what do you do, how do you plan it all- it's just too much, right?
But never fear! I have created what I believe is the ULTIMATE step-by-step guide to throwing any holiday fête that you could want. Call it "Entertaining for Dummies," but I have taken ALL the guesswork and planning out of your holiday dinners and parties.
Traditional Thanksgiving Dinner Menu:
Not sure how to cook a turkey? How long to cook a turkey? How to brine a turkey? Just check out this how-to video of the amazing Juice Herb Roasted Turkey recipe in the book:
Not only will you find the recipe for the best Thanksgiving turkey you'll ever have, you'll find a great array of new and traditional side dishes and the best pumpkin chiffon pie out there, as well as an hourly guide to tell you when to do everything! Sweet Potato Casserole (two ways), Cornbread and Sausage Stuffing, Traditional Stuffing, Honey Glazed Carrots, Roasted Brussels Sprouts with Bacon, Fluffy Crescent Rolls, Bourbon Bacon Butternut Squash- they are all there (plus more!)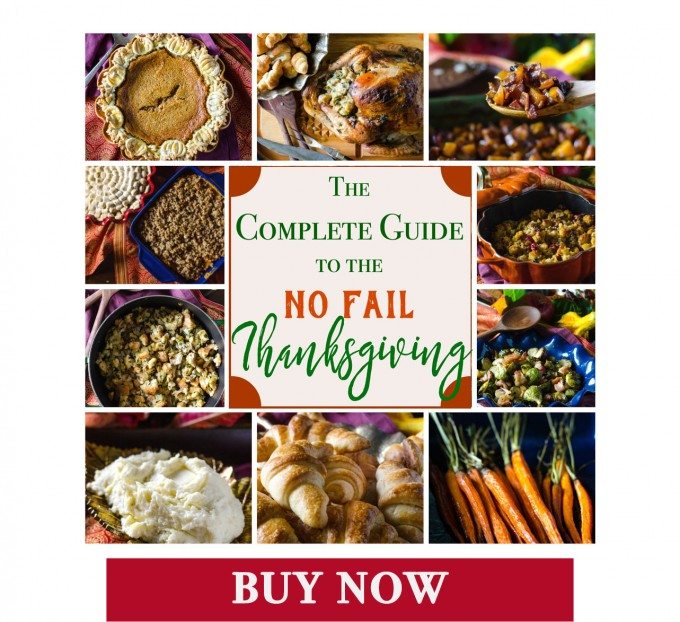 Here's everything you get in this book:
Over 35 recipes
Tons of tips & tricks that I've learned over the years about how to pull off any holiday get together with ease
Links to my favorite tried-and-true party essentials
Recipe scaling guides
Weekly, daily and hourly to-do guides
Shopping Lists for everything you need!
---
I have devoted tons of hours to compiling this book- making you look like the host(ess) with the most(est)! This step-by-step guide will walk you through Thanksgiving Dinner, a Cookie Swap Party, Holiday Cocktail Party and a Feast of Seven Fishes Christmas Eve Dinner.
Take a look below at just a few of the recipes you can find in my Holiday Entertaining eBook- Grand Marnier Orange Chocolate Cheesecake, Holiday Brie, the PERFECT Juicy Herb Turkey and Gravy (along with my secrets for a perfect bird every time!) and your new favorite Thanksgiving side dish- Bourbon Bacon Brown Sugar Butternut Squash.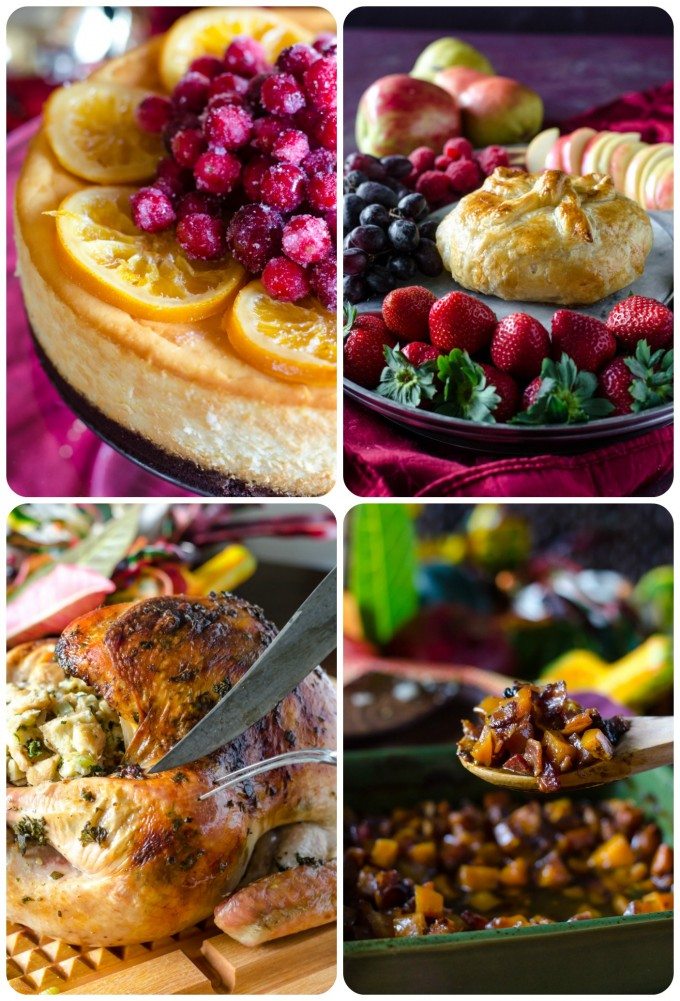 Check out using your PayPal account or any major credit card via PayPal (always secure!) You can also sign up for my email list for a code for ANOTHER $2 off!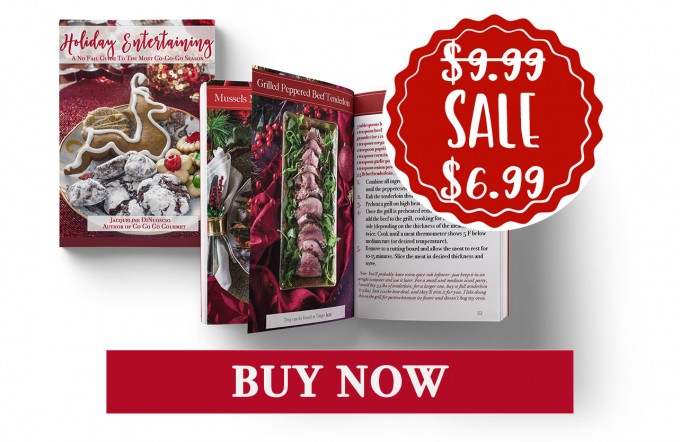 SaveSave
SaveSave
SaveSave
SaveSaveSaveSave