TAKE YOUR HOLIDAYS FROM GO-GO-GO TO "HO-HO-HO!"
A step-by-step guide to holiday entertaining is now available

!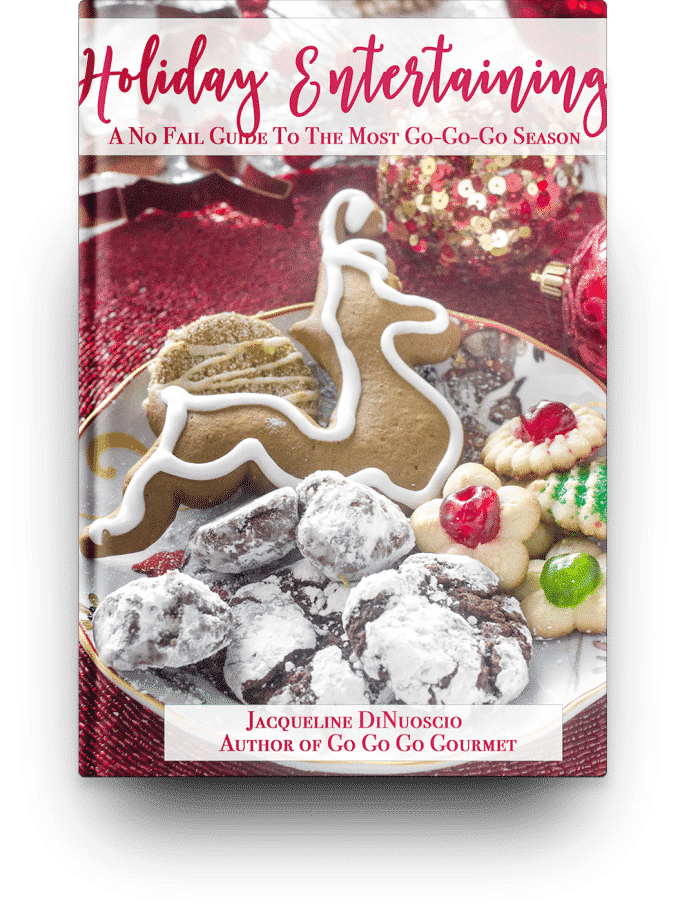 Over 35 recipes and step-by-step guides to simplify your holiday get-togethers!
If I had to make a declaration about people in general, its that most people find entertaining completely overwhelming. Who do you invite, what do you do, how do you plan it all- it's just too much, right?
But never fear! I have created what I believe is the ULTIMATE step-by-step guide to throwing any holiday fête that you could want. Call it "Entertaining for Dummies," but I have taken ALL the guesswork and planning out of your holiday dinners and parties.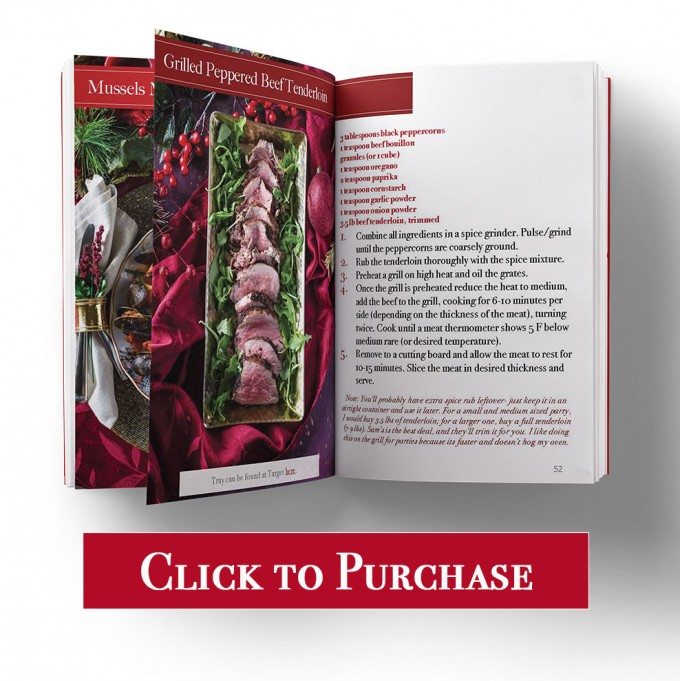 Here's what you get in this book:
Over 35 recipes
Tons of tips & tricks that I've learned over the years about how to pull off any holiday get together with ease
Links to my favorite tried-and-true party essentials
Recipe scaling guides
Weekly, daily and hourly to-do guides 
Shopping Lists for everything you need!
I have devoted tons of hours to compiling this book- making you look like the host(ess) with the most(est)! This step-by-step guide will walk you through Thanksgiving Dinner, a Cookie Swap Party, Holiday Cocktail Party and Christmas Eve Dinner.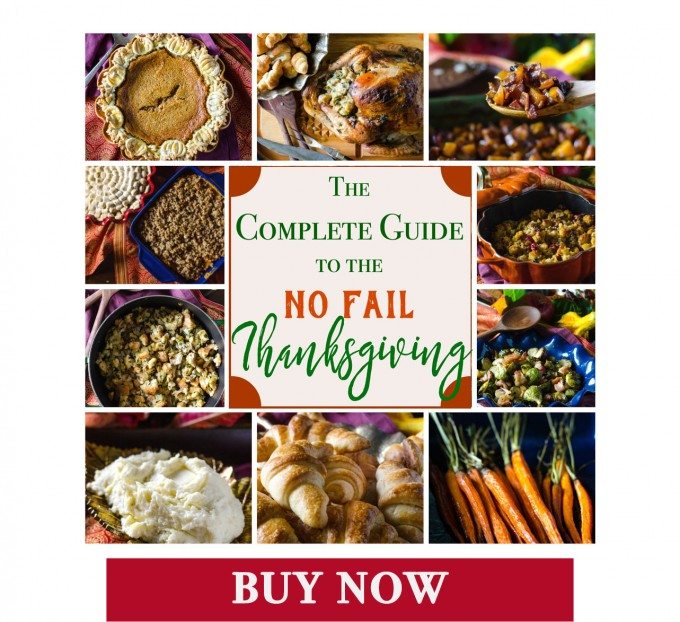 Take a look below at just a few of the recipes you can find in my Holiday Entertaining eBook- Grand Marnier Orange Chocolate Cheesecake, Holiday Brie, the PERFECT Juicy Herb Turkey and Gravy (along with my secrets for a perfect bird every time!) and your new favorite Thanksgiving side dish- Bourbon Bacon Brown Sugar Butternut Squash.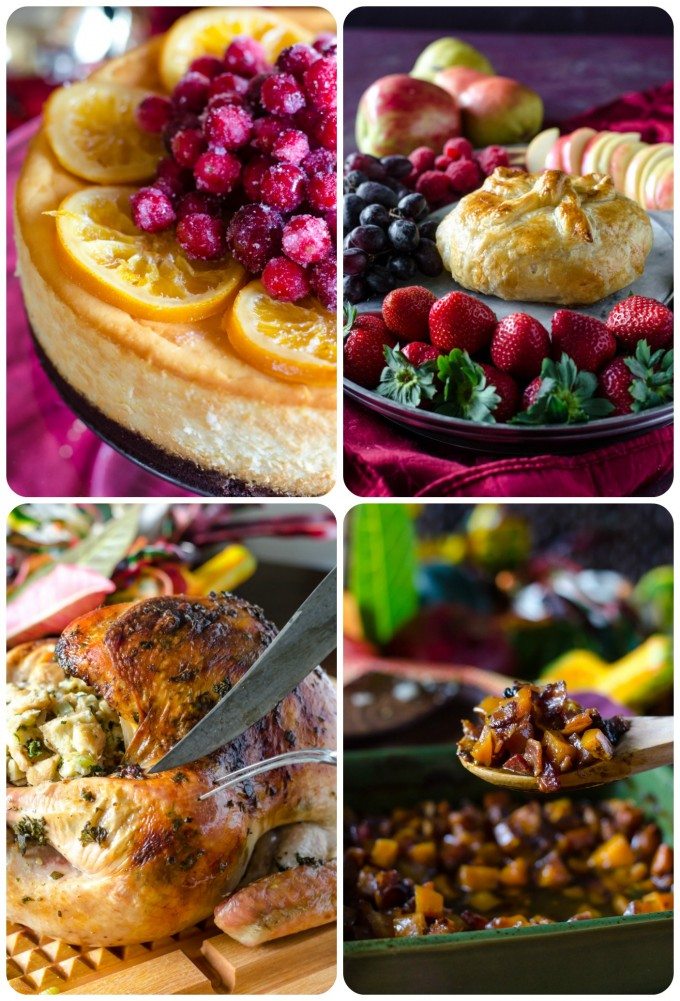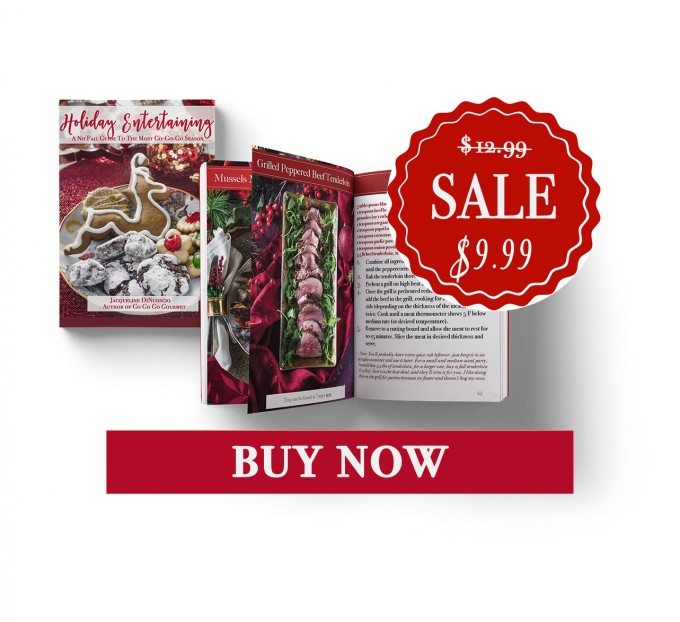 Check out using your PayPal account or any major credit card via PayPal (always secure!)